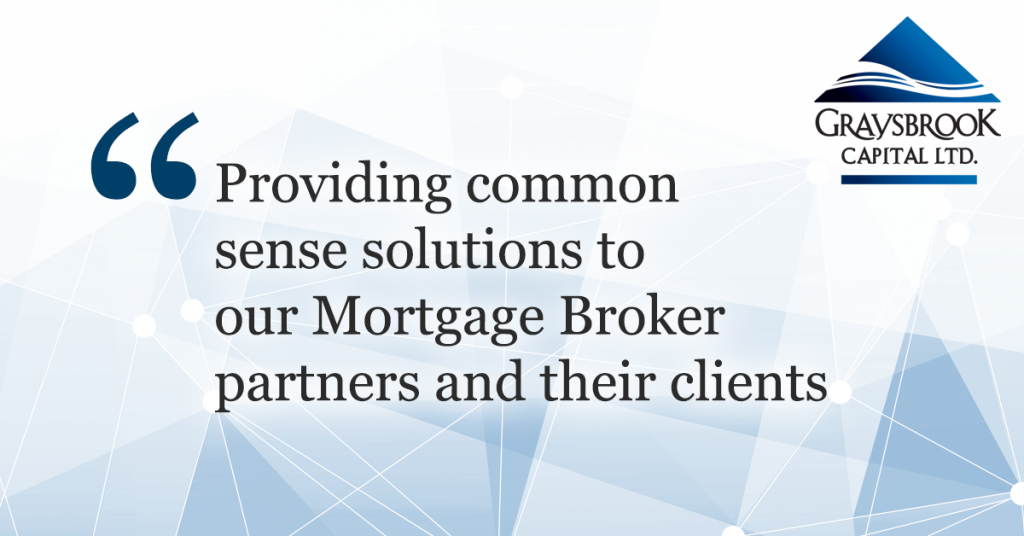 Since the business was founded in 2006, Graysbrook Capital has had a very specific vision: "to provide common sense solutions to our Mortgage Broker partners and their clients." While this is nothing new to our owners and employees, we feel it is something important to share with our broker partners.
What does this mean for Graysbrook and its future? By implementing this vision, we will continue to grow with our industry partners and not only provide excellent service, but improve our service each and every day. Moving forward, the mortgage landscape in Canada will continue to evolve, and it is our mission to stay focused and ensure our solutions continue to benefit clients who are not a fit for traditional financing.
By sharing this with our broker partners, we are now accountable for it. Without them, our business would not exist. We are so proud of how far we've come and look forward to continuing to grow with our partners in the future!