Our business success is driven by our partnership with the broker network. Our commitment to service & speed has enabled us to maintain strong relationships with 350+ brokers across the Atlantic Region.
Contact us to be featured in our broker network!
Graysbrook Capital delivers great solutions for our clients requiring flexibility, quick approvals, fast-funding and a common-sense underwriting approach. Their team is pragmatic, fair and easy to work with. They're always accessible, and are quick to act on behalf of our mutual clients. Their administrative processes are as seamless as possible, which is a key success factor as time is always of the essence.
I highly recommend Graysbrook Capital for clients requiring private financing. My team and I look forward to helping our clients finance their dreams, with Graysbrook as a key private lending partner.
Blake Wilson
Founder | The Blake Wilson Group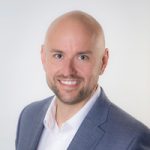 James and Owen at Graysbrook are always a pleasure to deal with. They are quick and efficient and their professionalism is exceptional. They are also very community minded and always willing to be supportive of our community events. I look forward to continuing this partnership to service our clients and community together.
Mathieu McCaie
Mortgage Broker | Groupe hypothécaire Expert Mortgage Group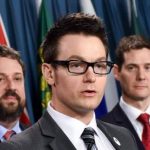 With many changes in mortgage rules recently, I have found Graysbrook to be a key business partner to assist my clients. Great service and people to deal with.
Larry Ellis
Mortgage Associate | TMG The Mortgage Group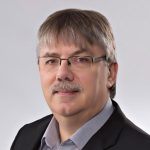 I have been extremely pleased with the service I have received from Derrick and James at Graysbrook Capital. They have always met or exceeded their service expectations relative to turn around time on application submissions. I always receive a call within 24 hours of submitting an application to discuss the particulars of a file, and I am particularly impressed with their ability to attempt to find creative solutions to help my clients' needs. They have a very professional approach and I look forward to continued dealings with them in the future.
Jerry Jackman
Mortgage Specialist | DLC Ideal Mortgage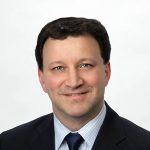 Having worked with Graysbrook Capital over the past few years, I can personally say, that I would recommend their company to all of my colleagues. Working with each and every team member has been nothing but a pleasant experience. They are efficient, always get back to you, communicate at every turn and ensure they help in getting the deal funded.
They are common sense lenders that not only have their customer service in check, but also fill a void in the financial world that most lenders cannot. I have been able to change the financial outcome of many families using their services. With a solid exit strategy, this company will help you get your clients back on track. We all know that circumstances can dictate a person's financial outcome, Graysbrook Capital can help change that outcome go forward.
Leanne Myles
Sr. Mortgage Advisor | Clinton Wilkins Mortgage Team – Centum Home Lenders Ltd.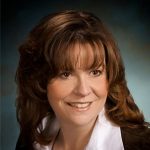 Partnering with one of the most friendliest teams at Graysbrook Capital, Derrick, Owen and James, has been a fantastic experience for both myself and the agents of my NL Brokerage! GBC offers great support, timely service with a response time within 24 hours or less. They are "Common Sense Lenders" offering short term financing for unique situations for our clients! I would highly recommend to all brokers that you use their services if you have not done so already!
Bev English
Broker/Owner | DLC Ideal Mortgage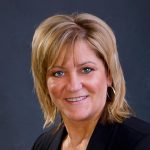 We are brokers working out of Sydney N.S. In our line of work we run into all manners of credit. It is great to have a short term solution to some unique financing needs. Graysbrook Capital is a trustworthy lender with great integrity. We find them to be flexible, efficient and friendly.
Marlene Gallant and Helen MacDougall
The Mortgage Centre
Ideal mortgage Inc and I have been working on a continual basis with Graysbrook Capital Ltd. For 5+ years. The principals and staff at Graysbrook are not only highly professional, they are knowledgeable, flexible & above all diligent in carrying out their business. The turnaround time for approvals is above industry standards and the processing of documents is immediate to 48 hour waiting for deals to be reviewed and instructed. The legal process once conditions have been met is also expedited as a result of the close relationship they have with their legal team.
Graysbrook Capital Ltd bring a common sense lending approach to all submissions, provide adequate security, a realistic exit strategy and an ability to service the mortgage and the deal gets done.
Above all the Graysbrook team is fair, they want to profit but not to the detriment of the client.
You could not find better partners for providing lending solutions to your unique and challenging clients.
Nicholas Hamblin
Ideal Mortgage – Broker/Owner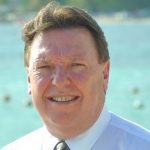 I have worked with Derrick and Owen since day one of getting started, I truly believe they are class act and they are there to help both the clients and brokers succeed. This has been a great partnership over the years and I am happy to have them as part of my lender solutions for my clients. If you haven't used their services please make time to connect you will not disappointed . Each situation is different and requires several conversations but in my opinion the executive team of Graysbrook takes a greater understanding to find a resolution. Give them a call today.
Jack Cameron
Accredited Mortgage Professional | Premiere Mortgage Centre Inc